The 'Hinterlandmauer' by the swings is part of the Berlin Wall that divided Berlin.
This makes it a monument.
Creative interaction with our history fits in well with the spirit of Mauerpark, which is why graffiti is allowed by the park.
Please also remember: Spray cans belong in hazardous waste. So tidy up after spraying.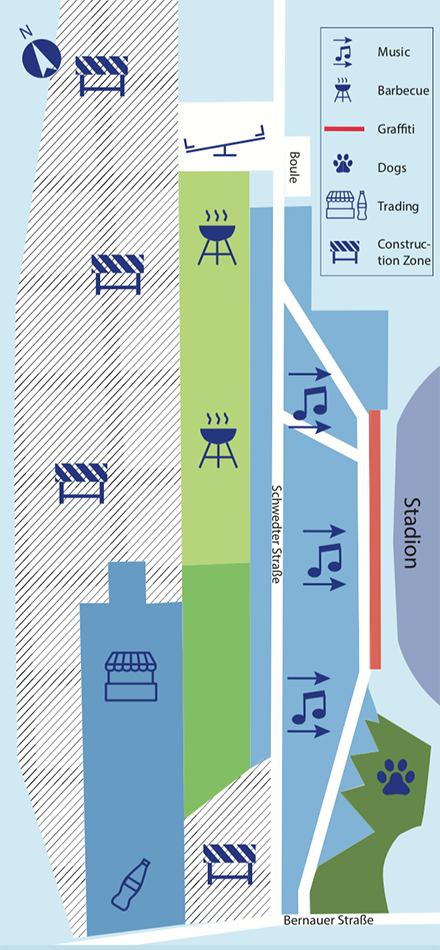 Topics:
Barbecue
Graffiti
Music
Rubbish
Trading
Toilets
Dogs
Last Update: June 2019