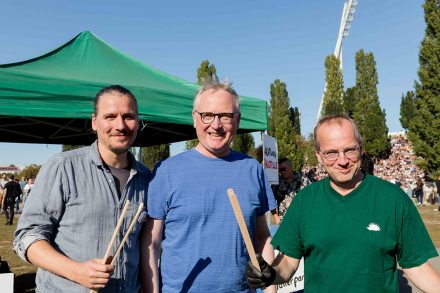 We all love Mauerpark.
But are you really feeling the love?
Truly, madly, deeply?
Come and join us for a love-in on Sunday, 22 September. We are going to give Mauerpark a deep clean to show how much we care. Whether you live in Berlin or are just visiting, come and join the clean-up afternoon we are organising with the Kulturgemeinschaft Mauerpark and wirBerlin. It is a great way to meet other Mauerpark lovers and promises to be fun!
Date: Sunday 22nd, 3.00 – 5.00 pm
Meeting point: Our information stand, on the field, opposite the karaoke amphitheatre
More info: facebook.com/events/1439587472846114/
Foto: Peter Kagerer