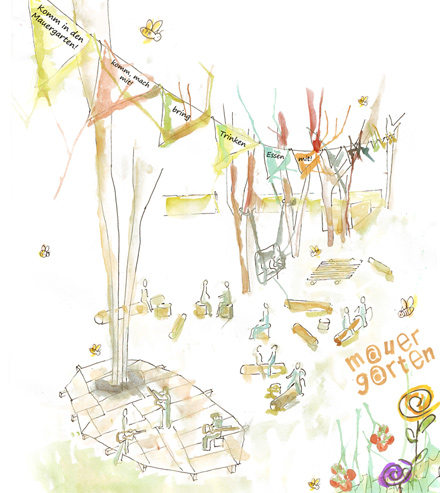 On Sunday, July 19, starting at 4:00 pm, Mauergarten will be hosting a party to celebrate both the summer and Mauergarten's two-year birthday.
The Mauergarteners will be eating, drinking, and sitting on cozy new furniture, decorating the garden with color, playing games, presenting their new cookbook (fresh from the printer!), and doing a summer swap: bring something from home that you want to give away; you will be randomly assigned another Mauergartener with whom you'll trade gifts!
All musicians with instruments and inspiration, music and music stands are also welcome. Bring plates, cups, and eating utensils, refreshments to eat and drink, and blankets to sit on!
More info: www.mauergarten.net (German)